The capacity to learn is a gift; the ability to learn is a skill; the willingness to learn is a choice.
~Brian Herbert~

The West Point Consolidated School District is dedicated to providing safe and orderly schools for all students, improving student achievement, increasing parental and community involvement in our schools, promoting the use of technology by teachers and students alike, and providing our staff with the tools necessary to lead our students to becoming productive, successful citizens in a technology-based world.
Our goal is to provide the best education for our students, whether it is safety, instruction, technology or extracurricular activities. We want the best of all worlds for each and every student we serve. Our success always depends on our parents, staff and community. Together we can take pride in our district. We hope that everyone will become involved in our schools and the activities that take place in our district.

VISION, MISSION, BELIEFS, & VALUES

Vision: All students will be successful.

Mission: The mission of the West Point Consolidated School District is to provide an educational system characterized by innovation, individualized instruction, and shared responsibility in a safe and supportive environment.

Beliefs and Values: We will not compromise the quality of our educational purpose. We will not tolerate anything that diminishes the dignity of any person. We will not engage in any program, course, or activity that does not directly contribute to the elementary and secondary instructional program.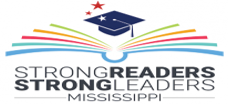 The Strong Readers website is organized by grade level, from kindergarten through grade 5. It includes strategies for developing strong reader habits and a series of activities to practice the five components of reading. Those include working with sounds, phonics, fluency, vocabulary and comprehension.
Also included are tools for families to find books that match their child's grade band and a free, online library. Click on the link below for more information.