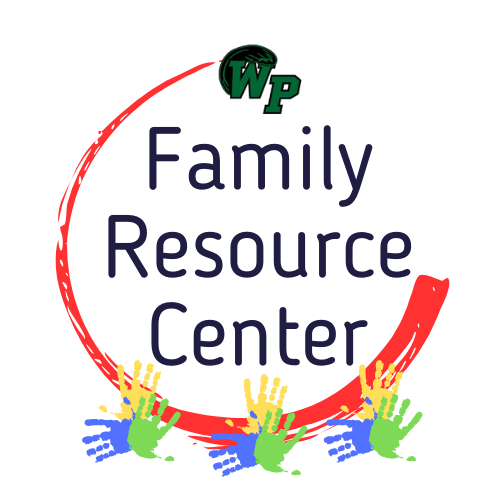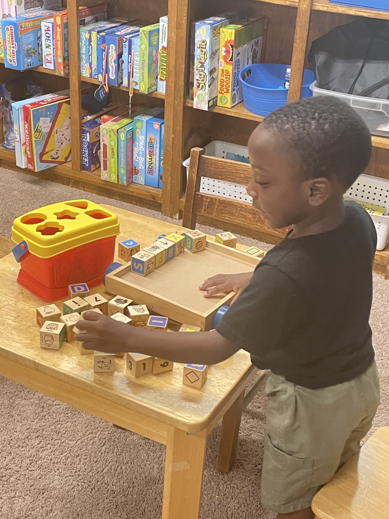 We would like to welcome you all to the 2023- 2024 school year at the West Point Consolidated School Family Resource Center! We are so excited to share with you about all our upcoming and future events throughout this year!
The Family Resource Center is designed to provide resources to parents, grandparents, guardians, childcare providers and teachers to encourage and support children in their learning efforts. The center houses over 18,000 resources that are available for checkout and on-site use to the public. Family and community engagement activities are held throughout the year.
Our center is open to the public. Our regular hours are Monday through Thursday 8:00am to 4:30pm and Fridays 8:00am to 3:30pm
We have resources ranging from Birth through 6th Grade and books through 12th Grade.
Parents, we have tons of new resources for you and your children from Math, Science, Language, Puzzles, Games, and Movies! We have Seasonal STEM Challenges Grades 2-5; We have a set of "Go Figure! The Equation Building Game" for Grades 1 and up, we have The Vang Game- Integer Operations, Flash Cards in Addition, Subtraction, Multiplication, and Division. We also have new books and games on fractions, ratios, decimals, percents, portions, and much more!
In our new Teacher's Corner we have a variety of resources that with aid you in your classroom. We have sets of books on 180 Days of Problem Solving for K, 3rd, 5th, and 6th Grade, 180 Days of Practice Hands-on Steam, Science, Technology, Engineering, Arts, Mathematics for K, 1st, 3rd, and 4th Grade. We have a set of 180 Days of Math for 3rd, 4th, 5th, and 6th Grade. We also have a set of self-help manuals.
We have the "Learning by Doing" guide, the Integrated English Language Development guide, the Pre-Referral Intervention Manual, the Classroom Management Manual, the Data Coach's Guide, the Behavior Intervention Manual and much more!
Our Open House Tour was a great success! We had lots of parent, students, and district staff to come out to visit with us during the week! Our visitors also had an opportunity to select a Kindness Chip and enter the drawing for a door prize!

West Point Consolidated School District is a proud member of West Point Excel by 5! Excel By 5 is an innovative early childhood community certification process focusing on a community's young children. It emphasizes the important roles parents and early childhood educators play in the lives of children during their most formative years – birth to age 5.
Click here to visit the website
.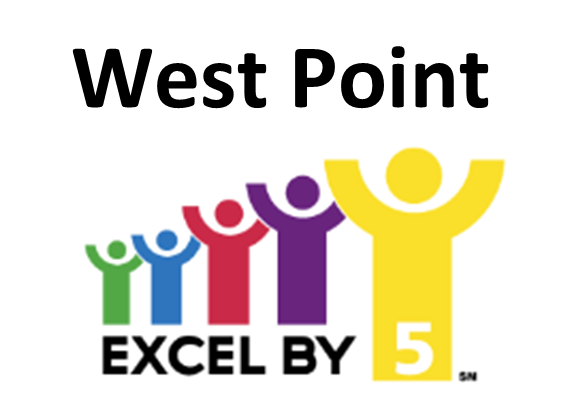 2023 Virtual Kids Health Fair
West Point Excel by 5 was recognized as the first community to produce a Virtual Kid's Health Fair video out of 41 communities by the state's Excel by 5 board. We want to thank the WPCSD, West Point Excel by 5, and Anne Commer of NEMMC of West Point for their support. Thank you to the community people who participated by submitting videos of valuable resources. A special thank you to Katie Roach, WPCSD Instructional Technology Coach who put together a colorful and kid
friendly video.
Family Resource Center Coordinators
We are committed to making your experience in the West Point Consolidated School District a very rewarding and exciting journey as we work together to improve our students' learning. We look forward to you visiting the Center.

Mrs. Sherri White
662.494.0964
Mrs. ShaRonda Pulphus
662.495.6215